11 Tools That'll Help You Manage Your Personal Brand While On Your Career Path
"Creating a strong brand establishes yourself as a natural leader, making people look up to you as a firm thought leader. The boost in image and direction opens doors and creates unique opportunities that would otherwise remain in the dark." (Barry Saltzman-Forbes)
Building a brand isn't just for corporations. You've probably heard that before.  Having a brand is great for your career. It's like networking without having to regularly attend conferences and events. It's a way to establish and show your expertise on your own terms. Let's say you have a side hustle, branding can help you bring in some extra money by connecting you with clients.
Branding is pretty much creating a personality and being consistent with it on off and online. It can also be time-consuming and a little overwhelming. What are some tools you can use to manage your brand online easily and effectively?
Social Media Schedulers
Schedulers are magic. Social media is fun if you're on a network you like. It is also time-consuming. It's so easy for me to fall down the Pinterest or Instagram rabbit hole. With schedulers, you can be on social media without actually being on it. Tailwind is responsible for my increase in Pinterest engagement. Some schedulers, like TweetDeck and HootSuite, let you monitor hashtags and lists so you can easily interact with other brands. I also like Buffer, mostly for Twitter.
A couple of years ago, I hit the Twitter follow wall.  Twitter wouldn't let me follow any more people unless my Follower numbers increased. I went on CrowdFire and started unfollowing some accounts that weren't following me. Then, I found accounts that hadn't been active for months. I unfollowed them. By the time I finished, my Following numbers were low enough that Twitter let me over that wall. Crowdfire is like Spring cleaning for Twitter.
If you have a business account on Instagram, you'll get analytics in the app. I also like to check outside analytics. They often give me more information, like which hashtags were most effective. My favorite is Websta.Me. There's also Inconosquare but that's only free for a limited time.
Images are everything on social media. A good image can cut through the noise and get people to stop at your content, even interact with it. Photoshop is the best tool to manage this part of your brand. That app's not easy to use and it's not cheap. Most accounts use something like Canva to create sharable images.
Twitter lets you insert Gifs right from the tweet function. Let's say you want to create your own Gif. Giphy's great for that.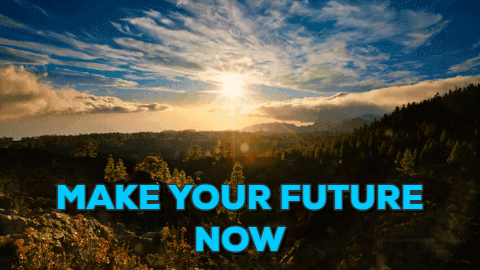 Need some hashtag suggestions? Go on RiteTage and search for something general like marketing. They'll give you related hashtags and how many people are following them. They also let you know what hashtags not to use.
Through this amazing app, you can create videos out of your blog posts. It's free and pretty easy. They even have free royalty free music for you to add an extra something to your videos.
Smartphone/Tablet
My social networks are all on my phone and tablet with notifications set up. This saves a lot of time. If I haven't received a notification then I don't need to check Twitter or Facebook. The same with email. I cut down on time spent checking my email because notifications are set up on my phone.
A Timer App
You do have to spend some time on social networks. Engaging with other brands increases your followers, for Instagram especially. It'll also increase your likelihood of connecting with influencers. I set my timer for 30 minutes and spend that time on Instagram. Once that's over, I'd reset the timer and spend another 30 minutes on Twitter. Then on Facebook…
You need content to share on social media. I find blogs that talk about my brand topic then add them to Feedly. It's like creating your own digital magazine or newspaper. Each day, I'll check the app to find content to share or comment on in a blog post.
Need images to share on social media or add to a blog post? StockSnap has hundreds of free royalty free images. Pexel is also great.
These are some tools I use on a regular basis. What do you use? Comment below.